Amritsar – The Venue for IAN 2012 Oct 28th - 30th, 2012 in literal terms, Amritsar means "the pool of nectar", the name derived from a pool cons
tructed at the sacred site in the 16th century, gifted by the Mughal Emperor Akbar to Guru Ramdas, the fourth preceptor of the Sikh faith. Amritsar is one of Punjab´s principal cities, dating back in history over 400 years. The city is known for the world famo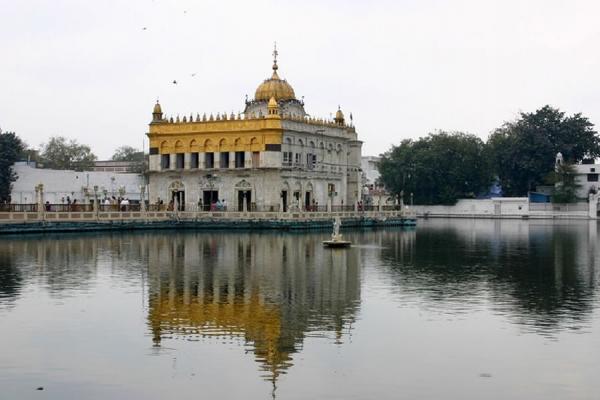 us Golden Temple, the Sanctum Sanctorum. Situated on the north-western border of India, the city is also gateway for the travellers on the overland route through Pakistan. The city is also known for the tragic incidents of Jallianwala Bagh Massacre in 1919 under British Rule.  Amritsar is also known as the education hub for the region having premier institutions such as Guru Nanak Dev University, Government Medical and DentalColleges, SGRD Medical and Dental Colleges, Mental Health Institute, half a dozen Engineering and Polytechnic Colleges besides renowned private sector hospitals. 

Tradition traces Amritsar's origin from the prehistoric times as a place having in its womb an Amrit-Kund (Spring of Nectar) in the desolate area covered with wild growth. It was in the lot of Guru Ram Das, the fourth Guru of Sikhs, to discover it and build a big Sarovar (tank) on the site in AD 1564. Simultaneously, the foundation of a town was also laid. The construcj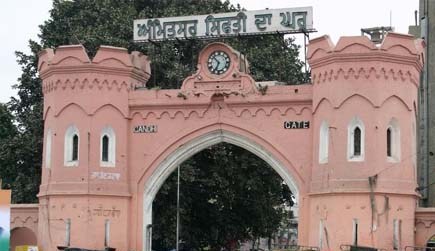 tion of the tank and the town was completed in AD 1577. The town at first was called Chak Guru / Chak Guru Ram Das / Ram Das Pura, later on won its present appellation, Amrit from the holy tank which had been a source of exhilaration to the Sikh community. rmandir in the centre of the Holy tank, gave the Sikh community its sacred scripture (Adi Granth) and bound his followers in an organization. Guru Arjan Dev's successor, Guru Hargobind, adopted defensive measure in self-defense and decided to wear two swords, on
Guru Ram Das' successor, Guru Arjan Dev, continued the task of development of the to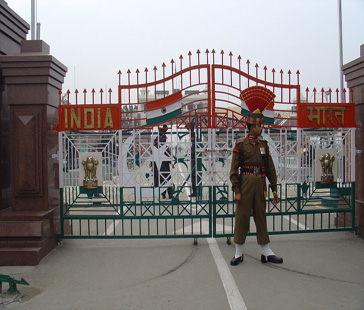 wn. He raised the Hae symbolizing the spiritual and the other the temporal authority. He took his seat on the Akal Takhat (The Immortal Throne) and began to administer all the affairs of the Sikh community from here.
With the ascendancy of Maharaja Ranjit Singh, there ushered in the Golden age in the history of Amritsar. The city was conquered by the Maharaja in AD 1805. Under the lavish patronage of Maharaja Ranjit Singh, the Harmandir was given a marble face and golden look for which it has now earned the name of the Golden Temple.